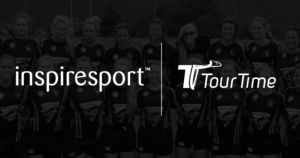 Inspiresport Group, the youth sport tour division of Destination Sport Group, has announced further international expansion via the acquisition of New Zealand based Tour Time Group.
Operating across New Zealand and Australia, Tour Time Group specialises in school sports tours, alongside music, education and special interest groups.
Inspiresport is the UK's leading development tour operator for schools and grassroots clubs, providing unrivalled access to world class professional clubs, coaches and facilities across multiple sports including football, rugby, cricket, hockey and netball.
The acquisition further enhances Inspiresport's international expansion following the creation of Inspiresport LLC as its North American entity in November 2021.
Managing Director of Inspiresport Group Steve Butchart said,
"Inspiresport has been reviewing opportunities for international expansion over a number of months and we're delighted to confirm the news that the acquisition of the Tour Time Group is now complete. 
"Our primary focus will be on the creation of outbound tours from New Zealand and Australia into the UK and Europe and generating increased demand for our pro club training experiences across football, rugby and hockey.
"We are delighted to be able to confirm that Brent Imrie will remain as Managing Director for Tour Time Group, but a special mention should be made to Ron and Beryl Imrie who founded and operated the company for more than 30 years. 
"Their combined dedication, experience, market knowledge and contact network are what made the Tour Time Group the perfect business to accelerate our growth in New Zealand, whilst also establishing us as a major player in the Australian market.
"Whilst our focus will be on growing the youth sports development business, Tour Time Group will also continue to offer their full range of group tour options."
Brent Imrie, Managing Director of Tour Time Group added,
"As a family business of 30 years that was started by mum and dad, I am excited to announce the next step of our evolution as we become part of the Inspiresport family of companies. We certainly have exciting times ahead of us with global events happening down under in New Zealand, Australia and in the USA. 
"With Inspiresport and the greater Destination Sport Group truly having a global presence, I look forward to delivering new products and partnerships to our markets whilst continuing to provide the great Tour Time service and family values that we are known for." 
To find out more about Inspiresport, please click HERE