Destination Sport Experiences has agreed to purchase the Sportive Breaks brand from its previous owner and will now deliver hundreds of additional cycling holidays in 2022.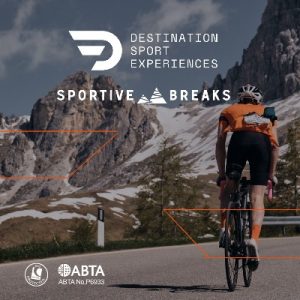 Hundreds of UK cyclists will benefit thanks to an asset purchase agreement between Sportive Breaks Ltd and Destination Sport Experiences. The pandemic put unbearable pressure on the travel industry with two years of lockdowns and international travel restrictions, so being part of a much larger UK travel group will strengthen the Sportive Breaks brand going forward, offering benefits to customers from the economies of scale of hotel and flight purchasing.
Destination Sport Experiences will be using their operational and customer service excellence to improve the market leading tours offered by Sportive Breaks.
Sportive Breaks offered premium travel packages for cyclists looking to take part in Europe's most prestigious cycling events, including Etape du Tour and Paris Roubaix, as well as organising international cycling breaks and weekenders.
This acquisition marks an important milestone for Destination Sport Experiences in their business growth and development. Destination Sport Experiences are now able to offer Sportive Breaks customers even more top European cycling events and holidays and a wider range of premium experiences.
Si Teasdale, International Operations Manager at Destination Sport Experiences, said, "We are delighted to be able to assist customers of Sportive Breaks and confirm their trips for 2022 and beyond. We take pride in the quality of our services and are excited to be able to move forward with new events and be able to offer even more incredible experiences to even more customers."
Destination Sport Experiences was founded in 2021, and the team offer travel packages for some of the biggest and best sporting events in the world. They encourage athletes to 'Do Something Extraordinary' and take the stress out of organising travel and accommodation for worldwide cycling, running and triathlon events.