Specialist sports travel group Destination Sport has announced the next step of its strategic global expansion with the creation of Destination Sport China.

Destination Sport China will provide an unrivalled destination management service for professional sports organisations throughout mainland China, plus expert support for organisations seeking to expand their presence within the region.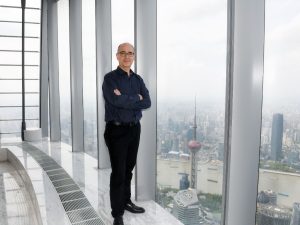 The division will be led by Kris Van Goethem, a sport travel industry expert with 30 years' experience, most recently as Managing Director MICE, Leisure and Sport for Thomas Cook China.
The strategic expansion complements Destination Sport Group's existing footprint in UK and Europe, North America, Middle East and Australia, enabling the industry leading sports travel group to offer a truly global solution to its network of 50+ clubs and governing bodies.
Destination Sport China's team will also leverage their long-standing relationships and experience working with a variety of domestic and international rights-holders across football, ice hockey, basketball and motorsports to provide further growth to the group.
The strategic expansion also provides opportunity for each division of Destination Sport Group – including Sportsbreaks.com (fan travel experiences), inspiresport (youth sport development tours) and Destination Sport Experiences (travel for participants and spectators across cycling, running and triathlon) – to explore growth opportunities within the Chinese market.
Destination Sport China managing director Kris Van Goethem commented,
"As China re-opens, plenty of opportunities will return to our market. The aim is for our experienced team to make a meaningful contribution in delivering sport event logistics in the region, providing a passionate and reliable service to clients across a variety of sports.
"We're also excited to play a role in the strategic international growth of Destination Sport, helping to increase the group's global footprint and provide our partners with a tailored, best-in-class travel solution wherever they are in the world."